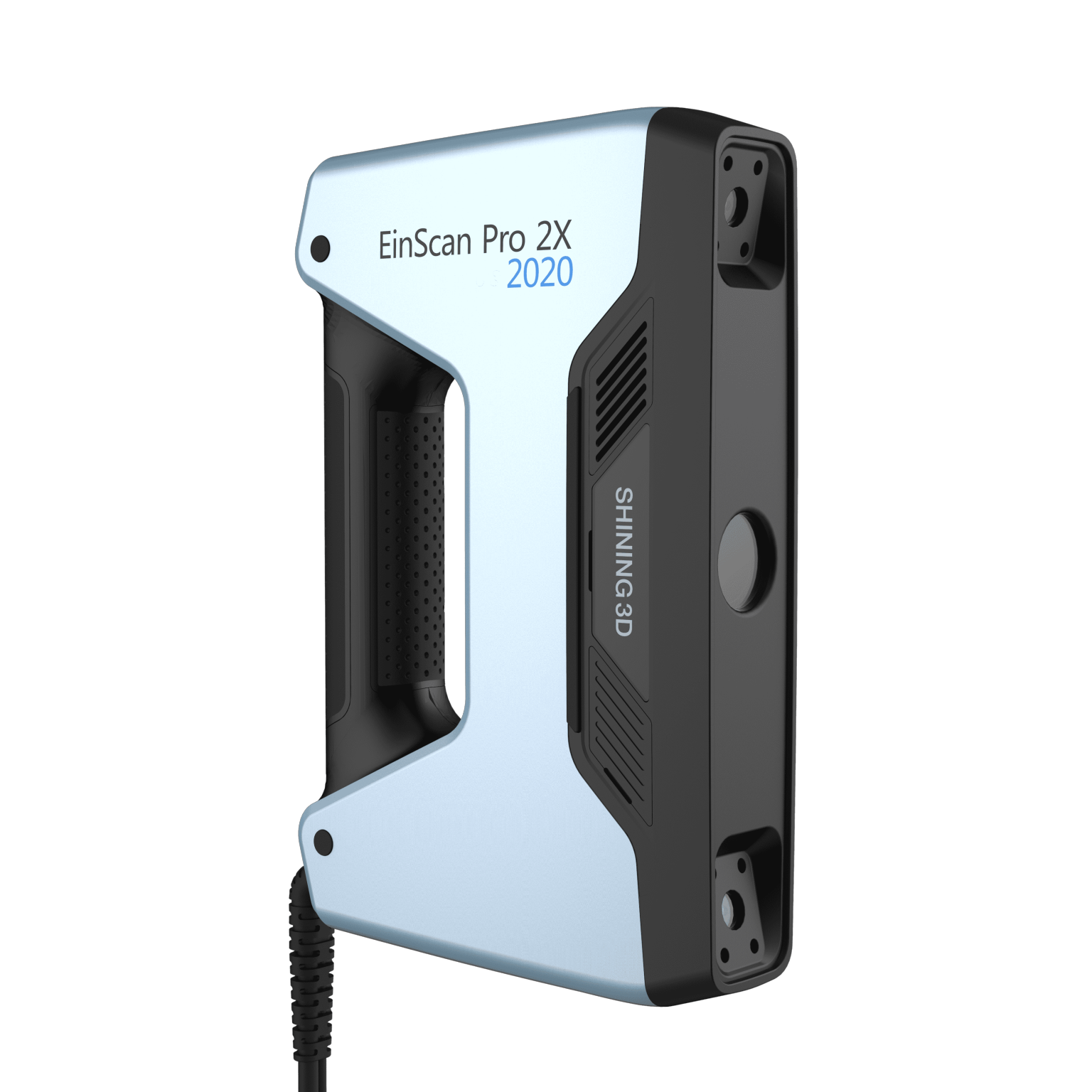 The best in portability, functionality, and power
Another option in the EinScan Pro lineup is the 2X. This option was released a few years ago, and it can be considered a more affordable version of the EinScan Pro HD. It's just as accurate and fast, but slightly more affordable — which says a lot, since Shining 3D's full catalog is already very affordable to start with.
The EinScan Pro 2X is used by smaller companies in a wide range of industries. The first thing you'll notice about this portable 3D scanner is how easy it is to set up and use, and how great the final 3D model is. It interfaces with ExScan Pro software which takes a lot of the guesswork out of 3D scanning.
At CAD/CAM Services, the EinScan Pro 2X used to be our go-to scanner for fast and accurate reverse engineering projects. This handheld 3D scanner is lightweight and small, making it a great option for remote 3D scanning or any project in remote areas.
Technical Specifications
A brief look at the technical specifications of the EinScan HX, to understand how it can help with your portable measurement applications.
| | |
| --- | --- |
| Accuracy | As low as 0.04mm (0.0016in) |
| Volumetric accuracy | As low as 0.03mm/m |
| Measurement resolution | |
| Measurement rate | |
| Built-in color camera? | |
Accuracy of 0.04 mm
Large
scanning area
Scan-to-mesh
in seconds
Worldwide
support
Innovative solution
Affordability Meets Versatility
The target market for any Shining 3D portable scanner is a company that wants high-quality scans without breaking the bank. The engineers who created EinScan struck a perfect balance between affordability and versatility. These scanners are great options for smaller businesses that want to save time and money in reverse engineering efforts.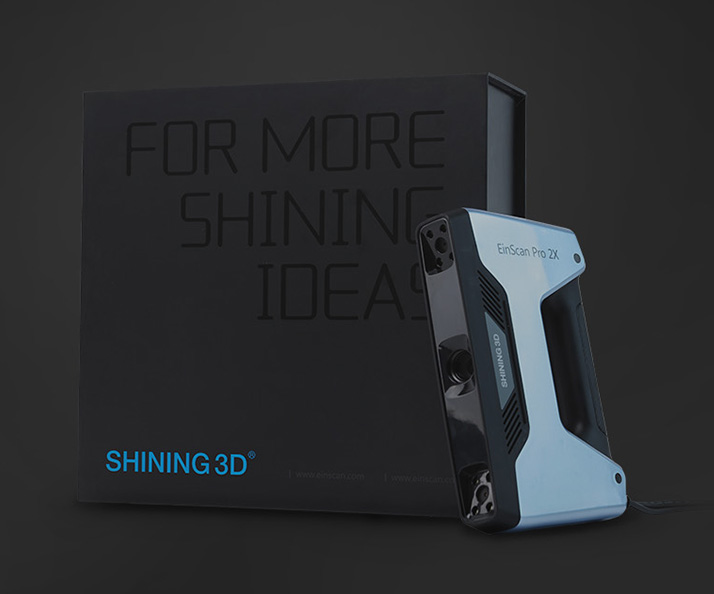 Easy to Travel with
The EinScan Pro 2X is only 1.13kg (2.5 lbs) and has a volume of 0.6 square feet. It's smaller than a toaster, and can easily fit into a carrying case. If you need to scan parts away from home, this is a great choice.
Lightweight and small. With a small overall size and low weight, there are no challenges associated with bringing the EinScan Pro 2X on the road with you.
No additional parts required. You don't need to worry about additional components, since the scanner only needs itself and a laptop to start scanning.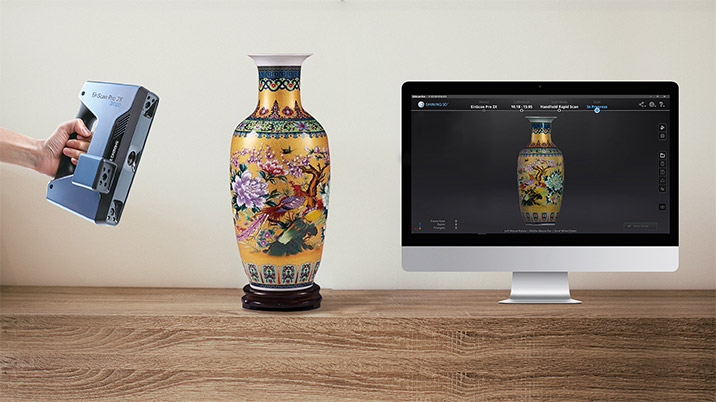 Great Quality and Efficiency
The EinScan Pro 2X has a great combination of quality, efficiency, and affordability. For many, this is the go-to scanner for creating 3D CAD files from scanned images.
Accuracy. As low as 0.04mm
Well-built product. This portable 3D scanner feels sturdy and features well-made parts. Without knowing the price, there's nothing about the EinScan Pro 2X that seems "cheap".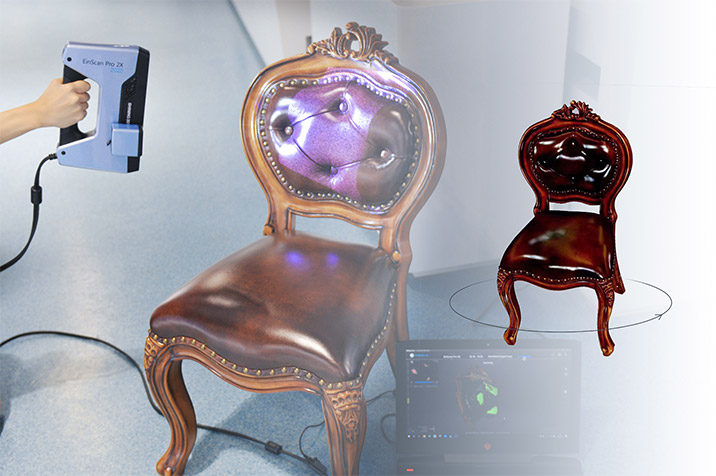 Great Option for 3D Printing
Whether you want to make small figurines or large reverse-engineered parts, the EinScan Pro 2X allows you to make 3D-printable parts in minutes. The accuracy of this handheld scanner will capture all the small details that you need.
Pairs perfectly with a 3D

printer

. For most 3D printing projects, it's easier to start with a 3D-scanned image using an EinScan Pro 2X.
Cut out the measuring and design work. With a 3D-scanned image, you don't need to worry about using calipers to measure a part before modeling it in a 3D CAD program — the 3D-scanned image is the right size and ready to print.