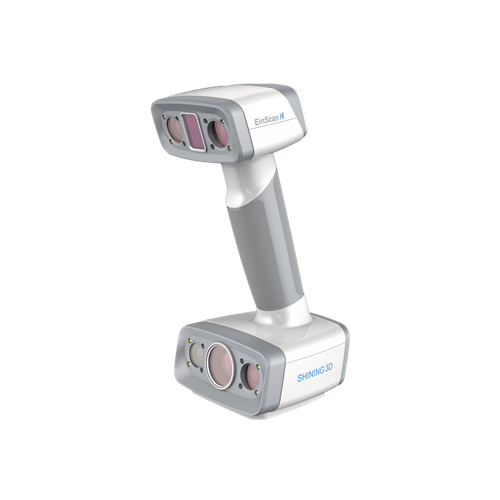 The best in portability, functionality, and power
The EinScan H is the most budget-friendly portable scanner that we trust. We recommend this scanner for any small company that wants to expedite their reverse engineering process flow. It's a portable scanner that captures full-color scans and measures with surprisingly good accuracy.
Scanning a full part might take you a few minutes, and you'll be left with a perfect 3D CAD model that you can start working with. Unlike other options on the market, the EinScan H offers great usability, portability, speed, and accuracy at a fraction of the cost.
Shining 3D markets this scanner as a great way to scan a person for either a reference model or 3D printing a miniature of them. It uses infrared laser scanners that won't hurt someone's eyes during a face scanning, and it has enough precision to capture the hairstyle of the person being scanned.
As an engineer, you might also use this tool for non-destructive testing. The EinScan H offers a low-cost way to get usable models in no time.
Technical Specifications
A brief look at the technical specifications of the EinScan HX, to understand how it can help with your portable measurement applications.
| | |
| --- | --- |
| Accuracy | As low as 0.05mm (0.0020in) |
| Volumetric accuracy | As low as 0.05+0.1mm/m |
| Measurement resolution | |
| Measurement rate | |
| Built-in color camera? | |
Accuracy of 0.04 mm
Large
scanning area
Scan-to-mesh
in seconds
Worldwide
support
Innovative solution
Affordability Meets Versatility
The target market for any Shining 3D portable scanner is a company that wants high-quality scans without breaking the bank. The engineers who created EinScan struck a perfect balance between affordability and versatility. These scanners are great options for smaller businesses that want to save time and money in reverse engineering efforts.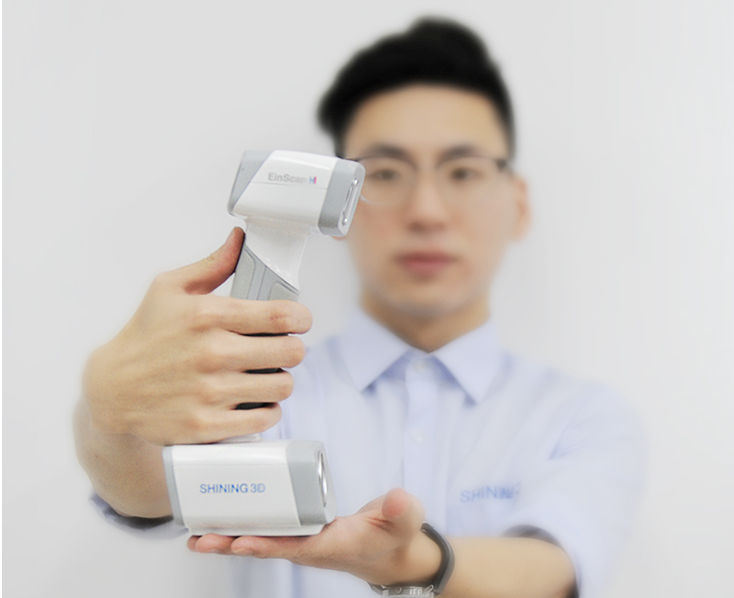 Incredibly Affordable
The EinScan H is the least expensive portable 3D scanner that we would recommend, and it's the budget-friendly option in Shining 3D's catalog. It fits within most budgets, and delivers more than you'd expect.
Five times as affordable. Other scanners in the category that deliver similar results can cost two to five times more money, making this option a great budget option without any necessary sacrifices.
Works when other scanners don't. With a hybrid laser configuration, the EinScan H can scan dark materials and shiny surfaces, unlike other scanners in this price category.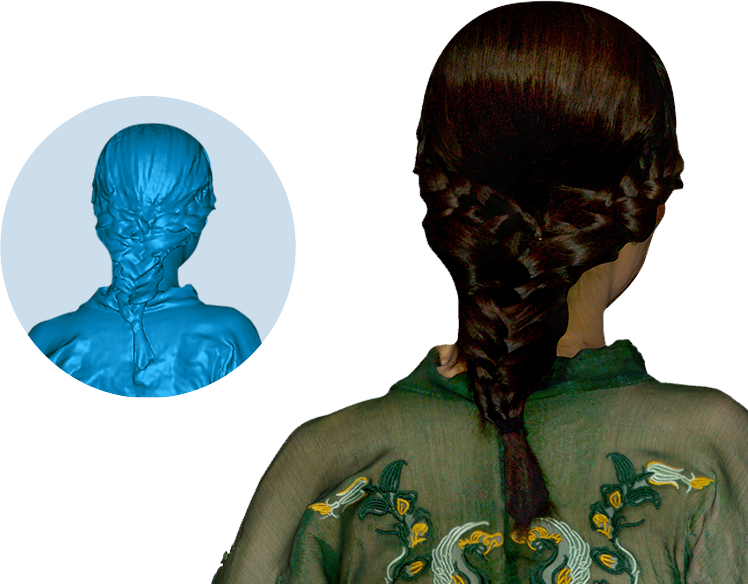 Capture More with Each Scan
It's hard to find a portable scanner that is as hard-working as the EinScan H. The accuracy might not be metrology-grade, but you can capture color, patterns, textures, and parts with little effort.
Full-color scanning. Like all Shining 3D portable scanners, the EinScan H captures full color with every scan and automatically includes the colors in each 3D CAD model.
Work with small or large parts. The size constraints for the EinScan H are much more generous than other comparable scanners, allowing you to do more with a single scanner.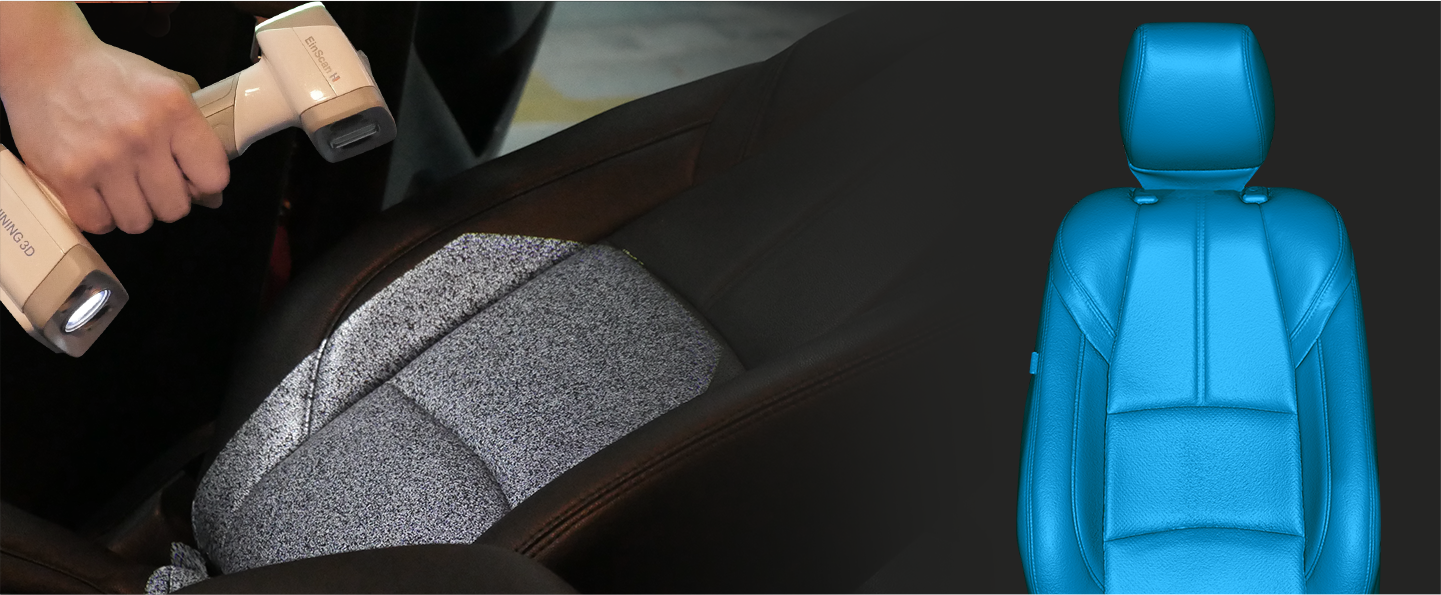 Portable for On-the-Go Scanning
The EinScan H is lightweight, portable, and has a small form factor. It's a scanner that our 3D scanning team uses when we need to scan parts in the field or travel with a scanner.
No additional parts for setup. As a handheld scanner, you don't need any additional cameras, tripods, or visual components to start scanning — simply plug it in and get to work.
Lightweight and small. At only 703g (1.55 lbs), the EinScan H can be easily carried around. Plus, this handheld scanner fits into a single carrying case that you can take with you on your next flight.