Capturing small details in large-scale scans
The Focus Laser Scanner from FARO is a revolutionary way to capture large-scale images like buildings, or entire scenes. Currently, there are a few industries that heavily rely on FARO scanners: crime scene reporting, architecture engineering and construction (AEC), and city planners. In all of these fields, FARO scanners are the gold-standard, and often the only scanners that are considered.
FARO is an exceptional choice because their Focus Laser Scanners can capture massive images in under 30 seconds, allowing for a fully colorized 360° image. The scan is faster than anything else on the market, and you can scan objects up to 350m away.
It works directly with most cloud data computing software like Autodesk ReCap, or FARO's own software — this will transfer your scanned image into a fully-rendered 3D scene.
Technical Specifications
Remote control via a smartphone
Combine multiple scans
Fine-tune the results in real-time
Tough construction can handle the job site
Smart upscaling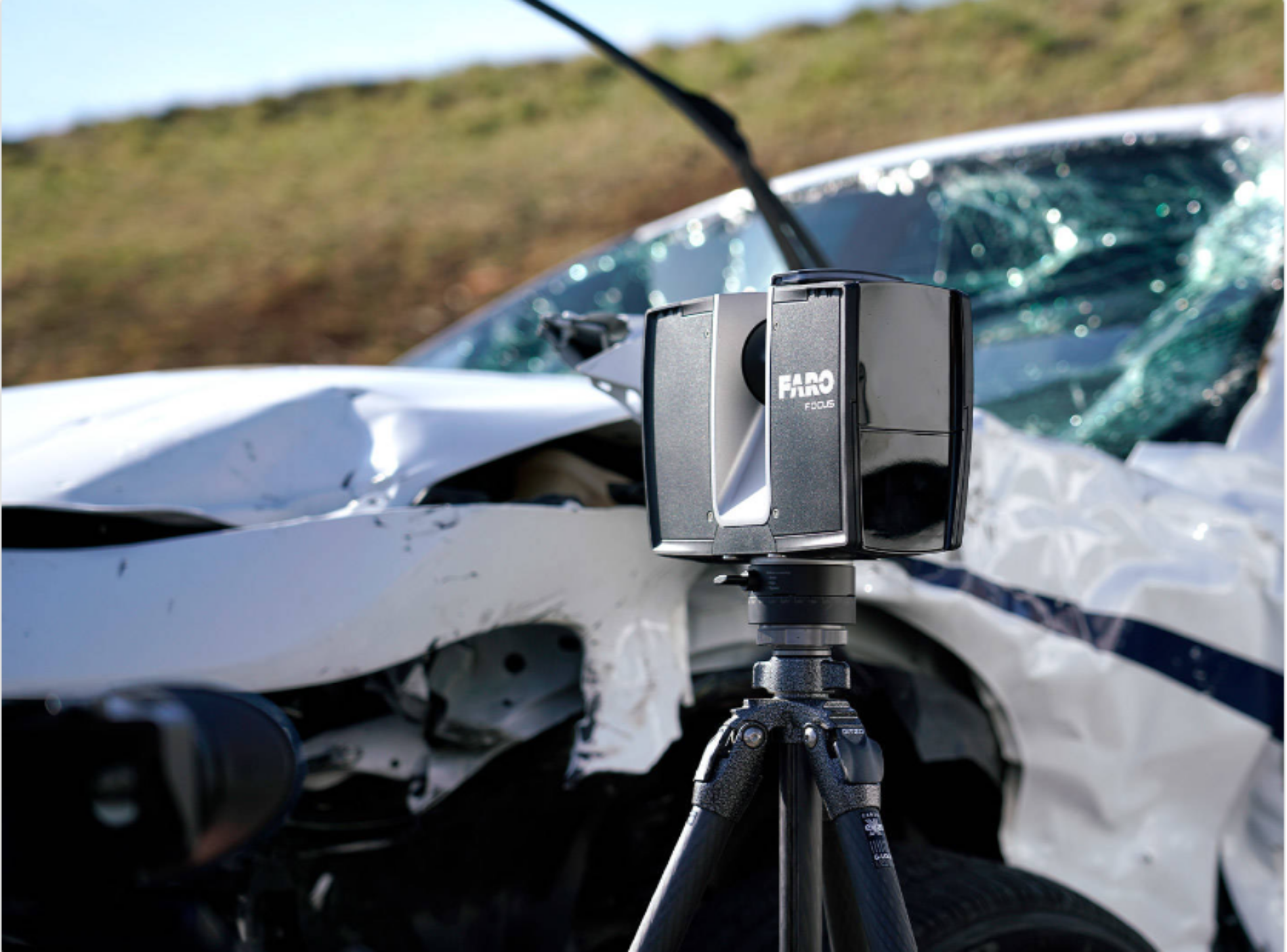 Faster Scanning Than Ever
This Focus Laser Scanner handles large-format scans in record times. They can scan a full project 50% faster than other scanners.
Save up to 2.5 days. This laser scanner can handle a 5-day scan in as little as 2.5 days, expediting every project that you might encounter.
Can be controlled remote. To speed up the process even more, you can use an app-enabled controller to move your FARO so you don't need to be near the machine to continue scanning.
Exceptional scan speeds. FARO's system can handle up to one scan per minute before the tool indexes and takes the next scan.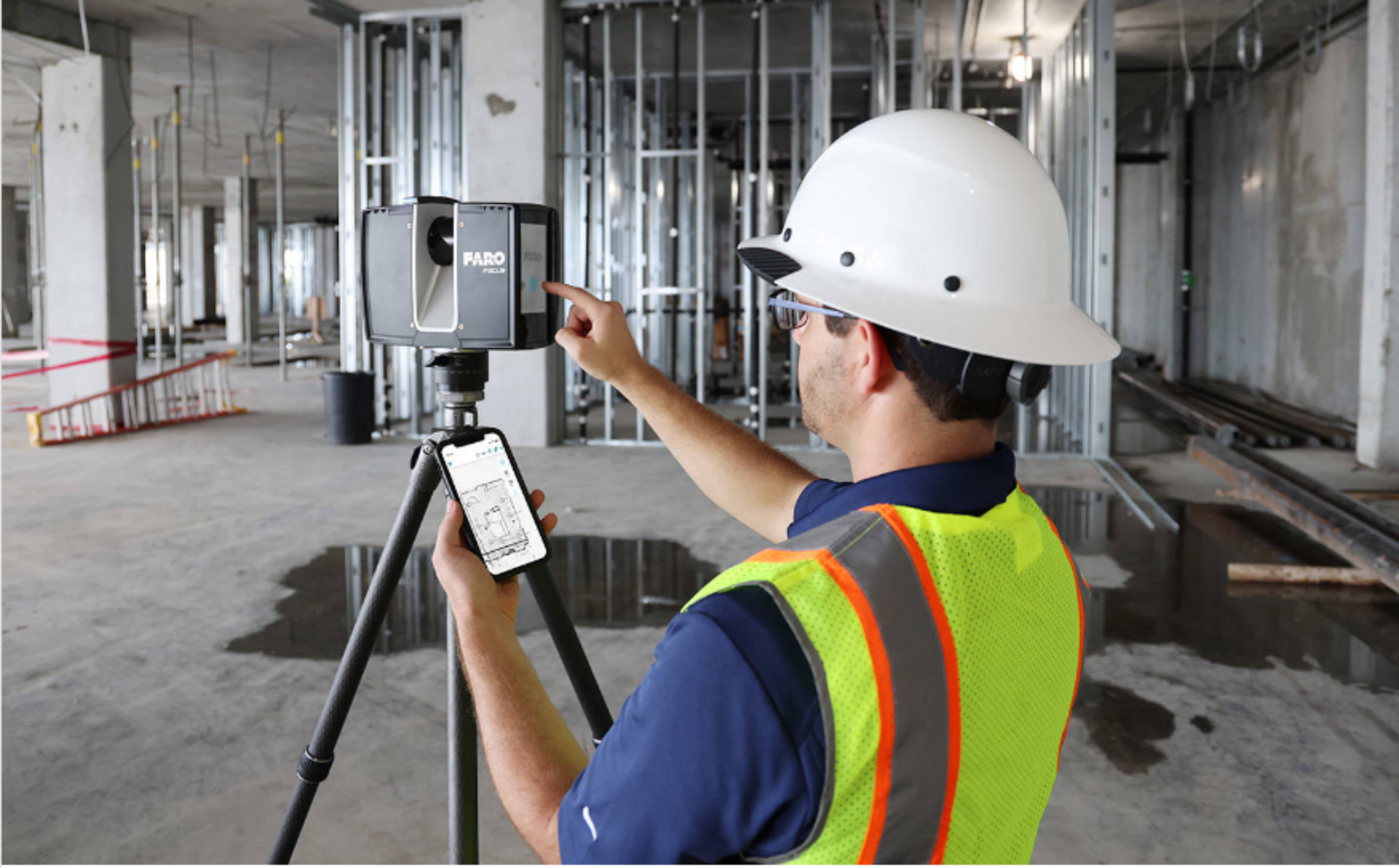 Great Price-to-Performance Ratio
Despite the scale and quality offered with this scanner, you won't overpay for the Focus Laser Scanner. Our professional 3D scanning team always uses a FARO when we have to handle large projects.
A redefined way to capture a scene. Using this scanner at a crime scene will give you a high-accuracy 3D capture very quickly, allowing you to see every detail in order to piece together the crime.
Create digital twins in an instant. The FARO is the best option on the market when it comes to making digital twins of warehouses, buildings, or production facilities. You can scan the inside of your building and convert it to a 3D model in no time.
A scanner that doesn't break the bank. You can buy your own FARO scanner or leverage our professional team to handle your large-scale projects without blowing your budget.
Large-Scale Scans with High-Quality Results
The best part about FARO scanners is that you can scan entire scenes without giving up any of the quality that you deserve. You can scan entire buildings without dealing with missing data or strange artifacts in the scan.
Scan entire buildings. We have used this exact scanner to create life-like 3D models of entire aircraft and buildings without losing the small details.
Works outside without issues. This FARO scanner can stand up to tough environments, allowing you to capture outside images with confidence.
Small profile makes it easy to travel with. Take the FARO with you on the road to capture buildings or crime scenes in remote areas. All you need is a tripod and the scanner to get started.